The CIA published an article in 2013 titled Iraqi Human Intelligence Collection on Iran's Nuclear
Weapons Program, 1980–2003. The piece demonstrates that much Iraqi intel was bad, but it's worth a look at its accounts of Iran's interactions with foreign entities.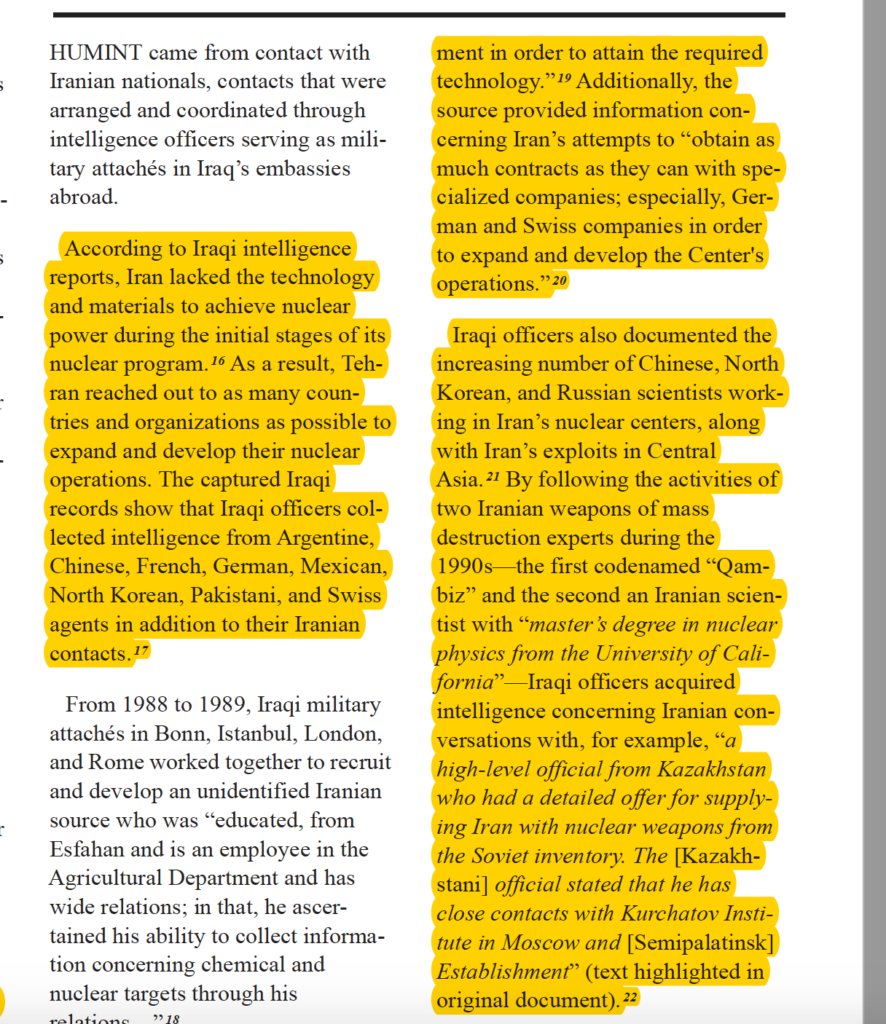 FWIW, the 2007 NIE assessed "with low confidence that Iran probably has imported at least some weapons-usable fissile material,." And former DCI John Deutch testified in 1996 that "Iran has launched a parallel effort to purchase fissile material, mainly from sources in the former Soviet Union.:"
Iranian agents have contacted officials at nuclear facilities in Kazakhstan on several occasions, attempting to acquire nuclear-related materials. For example, in 1992, Iran unsuccessfully approached the Ulba Metallurgical Plant to obtain enriched uranium.
In 1993, three Iranians believed to have had connections to Iran's intelligence service, were arrested in Turkey while seeking to acquire nuclear material from smugglers from the former Soviet Union.